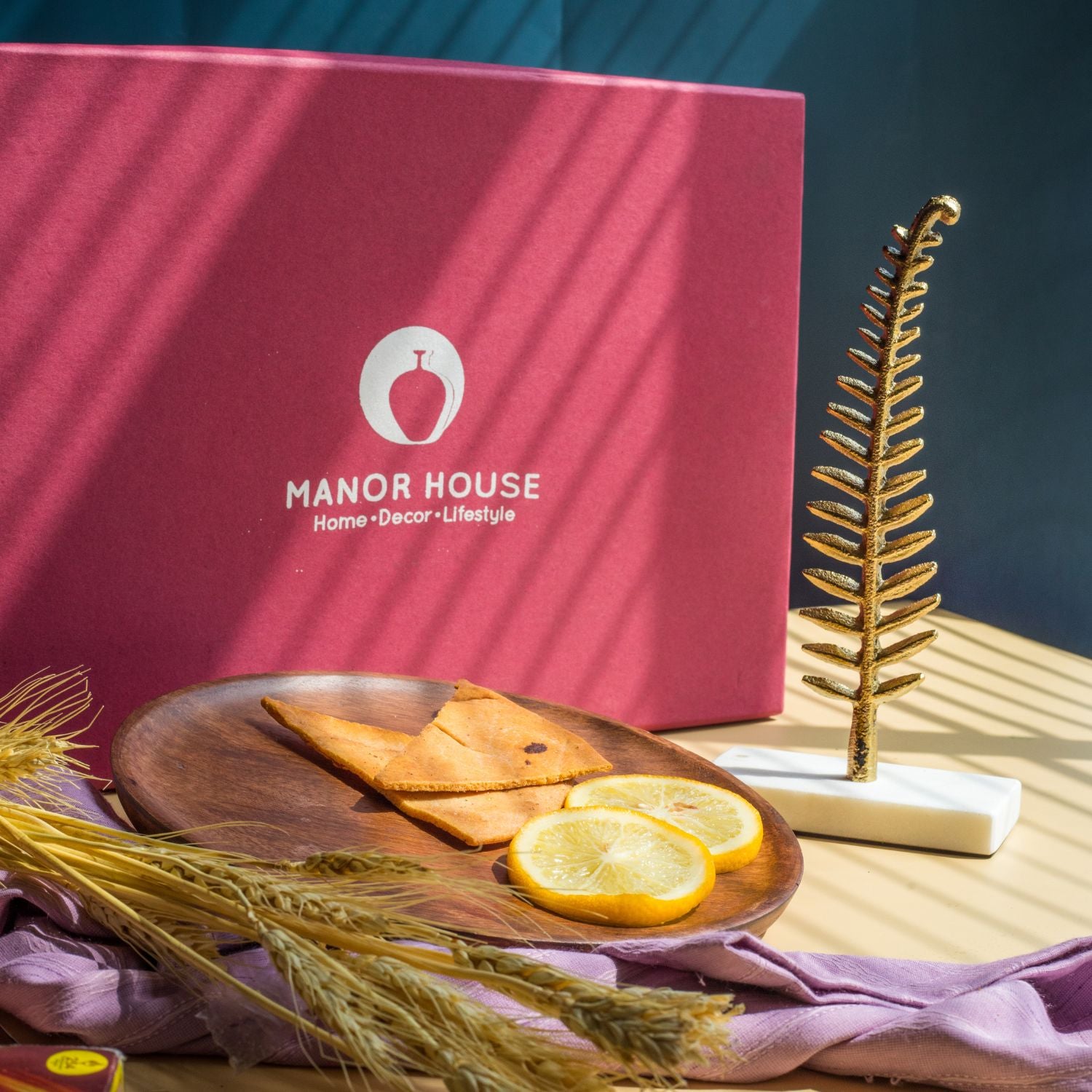 Nature Harmony Gift Box
Sale price

Rs. 3,199
Regular price
(/)
---
"Introducing our Nature's Harmony Gift Box – a curated collection that celebrates the beauty of nature and the elegance of design. This exquisite ensemble combines a captivating Metal Fern Showpiece on a Marble Stand, a finely crafted Wooden Plate, and a Diya, all elegantly presented in a sophisticated gift box. Each element embodies the essence of serenity, aesthetics, and tradition.
Metal Fern Showpiece on Marble Stand:
Immerse yourself in the allure of our Metal Fern Showpiece, where nature's elegance meets artistic craftsmanship.
The intricately detailed fern leaves evoke a sense of tranquility and connection with the outdoors, making it a captivating centerpiece for any setting.
Resting on a marble stand, this showpiece creates a stunning contrast of textures, adding an air of sophistication to your décor.
Wooden Plate:
Elevate your dining experience with our finely crafted Wooden Plate, a tribute to rustic charm and modern aesthetics.
The natural wood grain patterns lend a touch of authenticity to your table settings, making it perfect for serving appetizers, desserts, or even as a decorative accent.
This plate blends seamlessly with various styles, from farmhouse chic to contemporary elegance, adding warmth to your culinary presentations.
Diya:
Embrace the traditional essence with our Diya, a symbol of light and auspicious beginnings in Indian culture.
Crafted with care, the diya holds a space for a tealight candle, casting a soft and calming glow that enhances the ambiance of any space.
Whether used during rituals or as a decorative element, this diya brings a sense of sacredness and tradition to your surroundings.
Sophisticated Gift Box:
Our Nature's Harmony Gift Box arrives impeccably packaged, enhancing the gifting experience and reflecting the thoughtfulness behind your gesture.
Whether you're expressing gratitude, celebrating a special occasion, or simply appreciating the beauty of nature and design, this gift box ensures a memorable unboxing experience.
Experience the perfect balance of nature's beauty and artistic design with our Nature's Harmony Gift Box. Whether you're adorning your space or sharing a meaningful gift, this ensemble embodies the essence of serenity, aesthetics, and cultural significance. Embrace the elements of nature and tradition, and infuse your surroundings with the timeless allure of this carefully curated collection."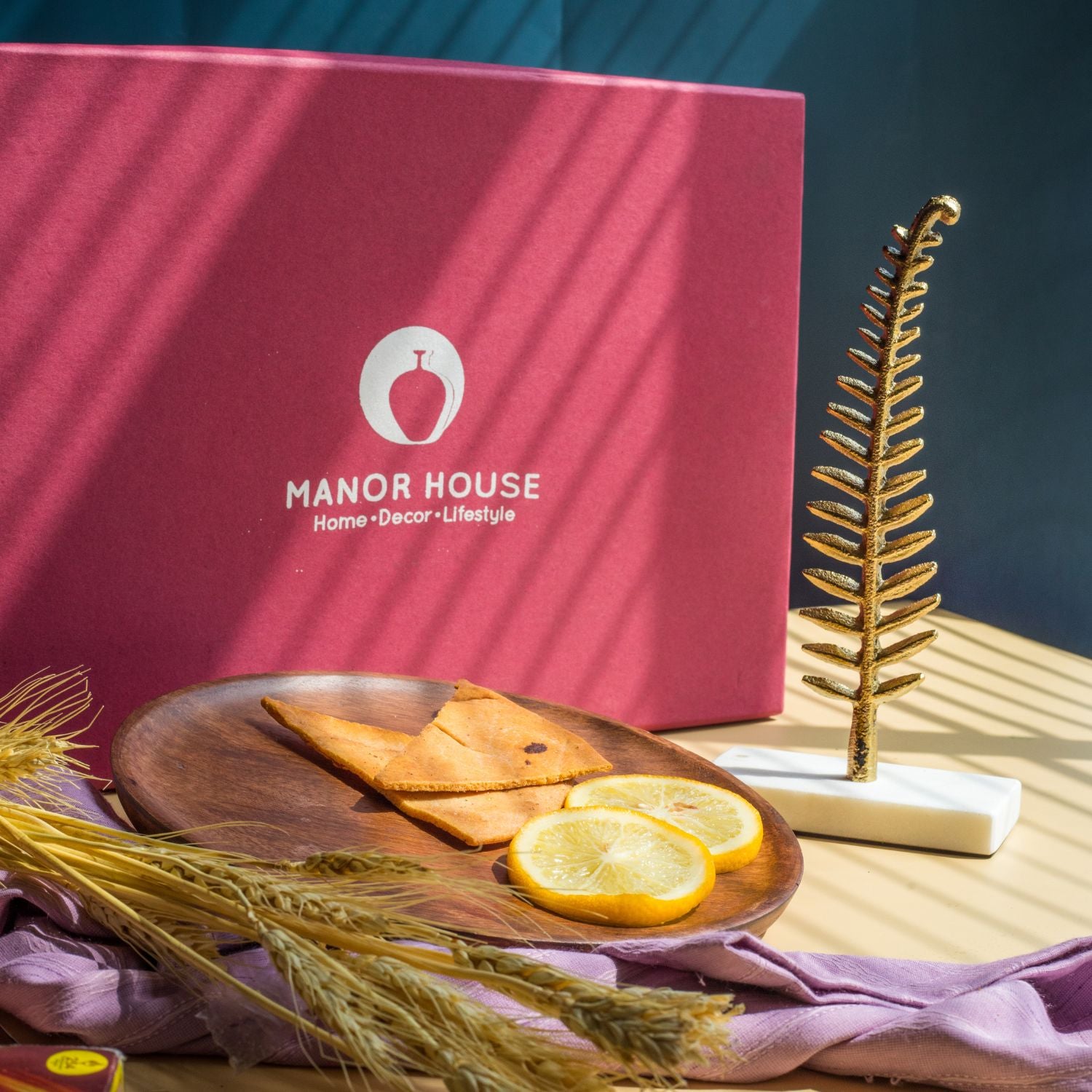 Nature Harmony Gift Box
Sale price

Rs. 3,199
Regular price
Choose options